TFG1MIKE 365 – 2019 Day 4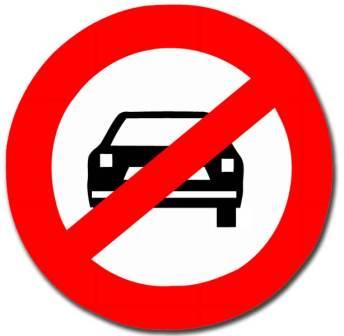 Driving Mr. Daisy
Hello all and welcome to a NEW Daily Blog series from me… TFG1Mike! The idea here is for me to write something, anything, once a day for 365 days. From January 1, 2019 to December 31, 2019. In my fourth entry, let us talk about DRIVING! Being born with a mild case of Cerebral Palsy, I have never been able to drive. I have ridden bikes, and that sort of thing, but driving was never gonna be an obsession of mine.
RIDE IN STYLE!
Back on August 20th, 2016 I wrote about  Living with a Disability. If you'd like to go back and read that please do. Driving is meant to be some sort of right of passage. I understand to most it meant freedom from getting a ride from friends, or the parental units. I've always been a homebody kinda person, even as a kid, I would rather read a book in my room than interact with people out in the real world. When I was a kid, being alone wasn't lonely. Supposedly there is this "order" to how life is supposed to go, well my life has been so out of order it's never had a straight and narrow path. Because of my "botched birth" as my Mom told me before she died… I also have Optic Atrophy with nystagmus. While my vision can be corrected with glasses, the way my eyes are can not be. It's strange, my left eye is mostly peripheral vision, while my right eye is mostly center vision. I have virtually no center vision in my left eye, and I have virtually no peripheral vision in my right eye. So driving visually is kinda outta the question. Even if my eyes weren't the way that they are… the attention span it takes to focus on the act of driving would be too much for me to comprehend.
I'm not sitting here, writing, this, and making excuses. I know what I'm capable of, and sadly driving isn't a skill that I'll ever master. Do I wish that this wasn't the case? HELL YEAH! I saw all my friends in High School Drivers Ed, and wanted to be them! I wanted to be doing everything else everyone else was doing. While then I was very jealous, and angry… Now as nearly a 40 year old adult… I am fine with where my station in life is when it comes to driving. Even with the Cerebral Palsy, I can still walk fairly well, and I ride buses all the time. I should say I did back when I was single. I'd walk anywhere I needed to, or hop on a bus. I feel as if I were meant to drive, I'd have been given the ability to, however that is not the case. If I could afford a self driver car, now that would be something! The sad thing is I'd want it to be K.I.T.T.!
Another reason why I don't drive is because of the way I play video games. Yes you read that correctly. I understand in Grand Theft Auto the point is to be destructive, but there have been several times where I've tried driving properly in the games. It has never ever gone well. So my wife does the driving, and while I wish I could take her place every once in awhile… it would not end well.
What was your experience with learning how to drive and the "right of passage" to becoming a driver? Let me know in the comments below!
Join me tomorrow morning January 5, 2019 as I'll be writing another personal entry into this year long blog series!
"DUDE Where's My Car?" – Ashton Kutcher as Jesse from Dude Where's My Car!